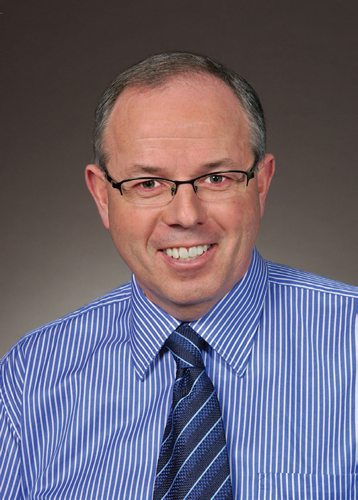 Financial Security Advisor, Investment Funds Representative
Trevor began customer-service career in the food service industry. It was during the 14 years of pursuing this career that he developed the resolute persistence for obtaining the best for his clients, a trait for which he is famous. Sometimes his customer service could entail loading his personal vehicle with a meat order and battling holiday weekend traffic to make a delivery to an isolated resort whose order had been shorted or arguing with his supervisor to obtain a better price for the client.

In 1991, Trevor joined London Life as a life underwriter/sales representative. He has been a consistent member of the Million Dollar Round Table.

Trevor and his sister, Kelly Stevenson, formed Huff-Stevenson in 2005. A profound personal illness proved the benefits of the merger; customer service did not suffer while Trevor recovered from surgery as Kelly was able to care for his clients. Continuing in this same vision of improved customer service and planning for the future, three other like-minded financial security advisors and investment representatives joined this union and the corporate name was changed in 2008 to Georgian Bay Financial. Trevor and his team are fortunate to be supported by three professional office administrators.

Trevor remains committed to integrity and customer service. Helping you achieve your financial goal is his ultimate goal.
Orillia
705-503-4858

Toll Free
866-622-4858
Trevor@georgianbayfinancial.com